Hi,
I recently came across this program and I ran into a couple of things that might be bugs.
Lets start with this:

As you can see, I'm running the 64 bit version of 7, however, in the list of drivers there are both 64 and 32 bit versions displayed. Since 32 bit drivers are - as far as I know - incompatible with 64 bit, why are they being displayed?
After seeing that I exited the program, so I did not let it update the drivers.
This afternoon I used it on a fresh XP x86 install. It installed almost everything without problems, however, the AMD HD 3000 GPU driver gave a window like this one: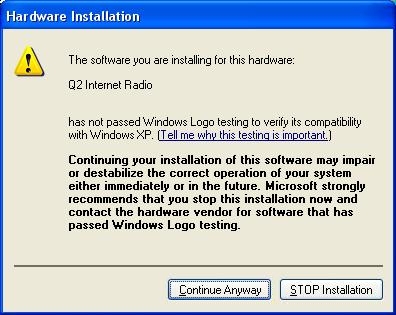 but continued without problems after hitting "continue anyway". Not sure if this one should be considered a bug or not. I know drivers sometimes cause this even though there's nothing wrong with them.
And then there's this: After the reboot I noticed an entry for DPS in the add/remove programs list. I wasn't asked to install anything except drivers, so why did this happen? I removed it since all the drivers where installed.
Besides the things I just mentioned, it seems to be a great program, this works so much better than integrating/slipstreaming driverpacks in a Windows installation disk.
So thanks for creating it